Traditional orthodontic braces are one of the best methods to straighten teeth and help elimininate oral health concerns that can be created by teeth that are not aligned. Orthodontics can help all patients get their teeth, jaw, and lips in correct alignment to ward off tooth decay, prolonged pain, gum disease, trouble chewing, speech difficulties, and more. Braces can also fix teeth that are overcrowded, sticking out, or poorly spaced, plus cross bites, overbites, underbites, and jaw problems. Although traditional orthodontics are usually linked to teens and children, traditional orthodontics by our dentists at Lowes Farm Dental Care in Mansfield, TX can help all patients get a healthier, more beautiful smile.
Metal braces for adults and youths are individualized based on the patient's goals and concerns. The duration of treatment will be based on the patient'ss case, but younger patients normally takes less time and the patient will often avoid other dental concerns. The traditional braces are small brackets that are bonded to each tooth that are then connected with wires that lightly, but steadily move the teeth into their correct position. Patients should return to Lowes Farm Dental Care in Mansfield, TX to have their metal braces and progress checked once a month by our dentists at Lowes Farm Dental Care until the braces are ready to be taken off. While wearing braces, the patient may find it harder to floss and brush their teeth, but it is critical to follow a proper home care routine and keep the teeth well-maintained during the patient's orthodontic treatment.
Once the braces are taken off, the patient will usually be given a retainer to wear that will deter the teeth from moving back to their earlier position. A retainer can be secured to the backside of the teeth or created as a detachable mouth piece based on the patient's preferences. Patients should start a good home dental care routine, including daily brushing and flossing, and visiting our dentists at Lowes Farm Dental Care for dental cleanings and dental exams.
Insurance generally pays for a part of the expenses of orthodontics, but this is based on the manner of treatment and the patient's coverage. Lowes Farm Dental Care in Mansfield, TX will talk with each patient's insurance company to decide the benefits and personal expenses. Lowes Farm Dental Care accepts many methods of payment and offers financing choices for our patients to make orthodontics reasonably priced.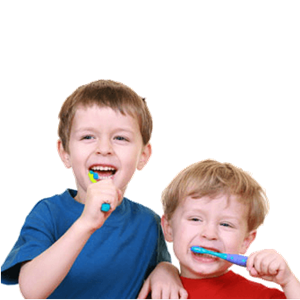 A stunning, healthy smile starts with straight teeth that make certain your teeth, jaw, and lips can function correctly. No matter your age, ask our dentists about your teeth straightening choices and realize minor issues that may develop into bigger troubles, like gum disease, jaw pain, headaches, tooth decay, and more without orthodontic treatment. Thanks to all the modern advances and options in traditional orthodontics, our dentists at Lowes Farm Dental Care can help you achieve your best smile.
Related Procedures