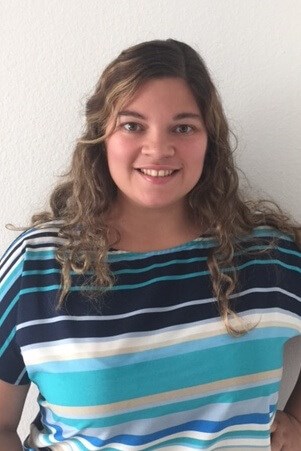 Dr. Janice Hernandez is dedicated to providing a gentle, informative approach to dentistry. Her goal is to help her patients achieve optimal oral health.
Dr. Hernandez earned her Bachelor of Science degree in chemistry at the University of Puerto Rico, Rio Piedras. She then went on to earn her Doctor of Dental Medicine degree at the University of Puerto Rico School of Dental Medicine in 2015.
The combination of science, art and engineering drew Dr. Hernandez into a career in dentistry. "I love these multiple components of the profession that allow me to alleviate patient discomfort, make their lives better and create beautiful smiles," Dr. Hernandez said.
She was the general practice residency chief resident at Montefiore Medical Center in New York and received a concentration in periodontics. Dr. Hernandez also has taken continuing education courses in nitrous oxide and diode laser training. She is a member of the American Dental Association.
Dr. Hernandez has won many awards including, a leadership award, Dr. A Raymond Baralt Jr. award, community dentistry and public health award, certificate of excellence in research, Dr. Ramon Emeterio Betances award, student's council association award and the 32nd annual research and education forum for 3rd place poster presentation.
In her free time, Dr. Hernandez loves playing tennis, riding a bicycle, going to museums, relaxing poolside, watching movies and enjoying great food at restaurants.
Her favorite quote is, "Difficult roads often lead to beautiful destinations."